join us at the swiss it forum(s) geneva
The Swiss IT Forum(s) is a significant event in Swiss-romande dedicated to informing and supporting IT & operational departments in their digital transformation projects.
Itecor is proud to be a silver sponsor of the Swiss IT Forum(s), taking part in the expo with a booth located at stand IT 17 – Come find us! 
Should you be interested in attending, we offer you a free ticket to the Swiss IT Forum(s). Contact us to receive the code before registering on the forums (limited offer).
swiss it forum(s) in brief: 
business softwares & it solutions
digital transformation
forums | expo | networking
20 & 21 september 2023 – palexpo geneva
Palexpo Geneva
Hall 4 (Door 3) – Parking P12
Route François-Peyrot 30
1218, Le Grand Saconnex, Geneva – CH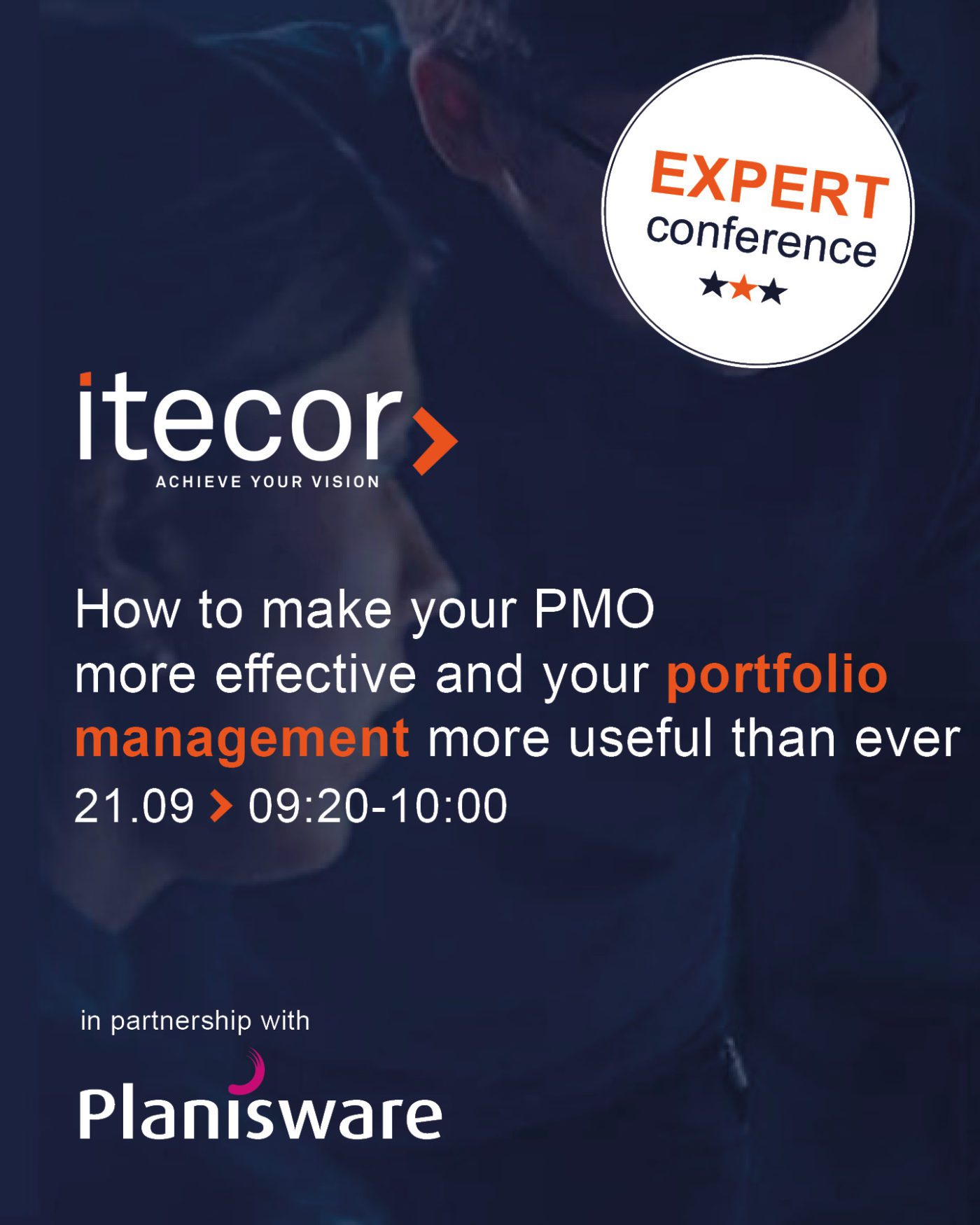 Our experts will contribute to the Swiss IT Forum(s) by hosting a conference on "How to make your PMO more effective and your Portfolio Management more useful than ever"
The digitalization of businesses is advancing at a rapid pace. The capability of organisations to make sound decisions and astute choices is increasingly critical. At this conference, we will review the best practices to implement in order to have governance and project management tools that are both valuable and efficient. Then we will focus on specific examples that will allow us to see how certain companies have put these PMO tools into practice, along with the gains achieved in each case.
The Itecor team is looking forward to seeing you there.
Join our exclusive live demos to embrace a new era of portfolio management excellence!
Gain real-time insights, streamline workflows, and collaborate seamlessly for optimum efficiency. Stay ahead of the competition, adapt swiftly, and thrive in today's dynamic market. Don't miss this opportunity to revolutionize your strategy.
 Visit us to get live demos of our cutting-edge tool and set your course towards unparalleled success!