Why Hyperautomation should be an integral part of your process.
Being number one on Gartner's list of Top 10 Strategic Technology Trends for 2020 is not something that should be disregarded. Application integrations delivered with Robotic Process Automation (RPA) are expected to grow by 40% year over year by 2022. So the hype around RPA is will deserved…
But what is hyperautomation?
Hyperautomation is the process of bringing together several components of process automation to automate more and more knowledge work. It enables to leverage various technologies into a process engaging everyone to be part of this process.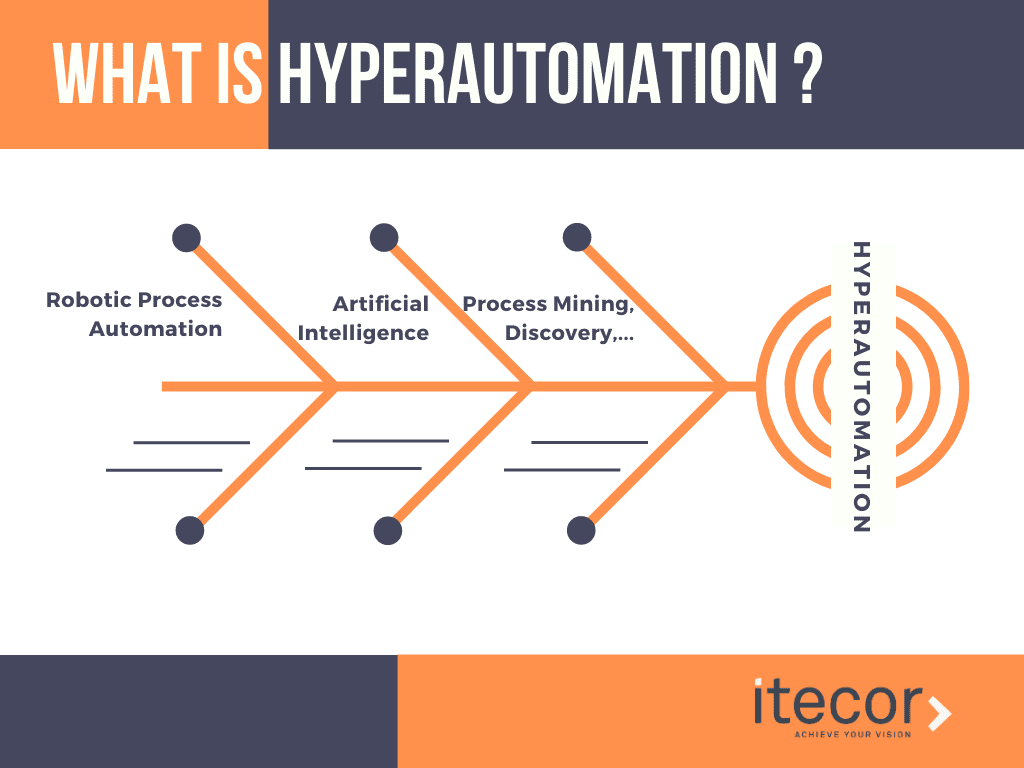 The first step of Hyperautomation is Robotic Process Automation. It is the cornerstone of the process. It is then enhanced through artificial intelligence, process mining/discovery,…
Automation as we understand it today is the use of technology to perform task that were previously highly manual and requiring serious human effort. RPA's goals are to save time and shift attention towards higher-value work.
Hyperautomation is the Version 2.0 of RPA. It validates automation but brings together several disruptive technologies like AI, machine learning (ML), process mining/discovery, decision management, and natural language processing (NLP), creating a fantastic tool for any organization.
Furthermore, we can predict that it will use an increasing number of tools while they become available.
If its main goal is to combine different tools, it refers also to the sophistication of the automation.
How to enhance process automation?How to enhance process automation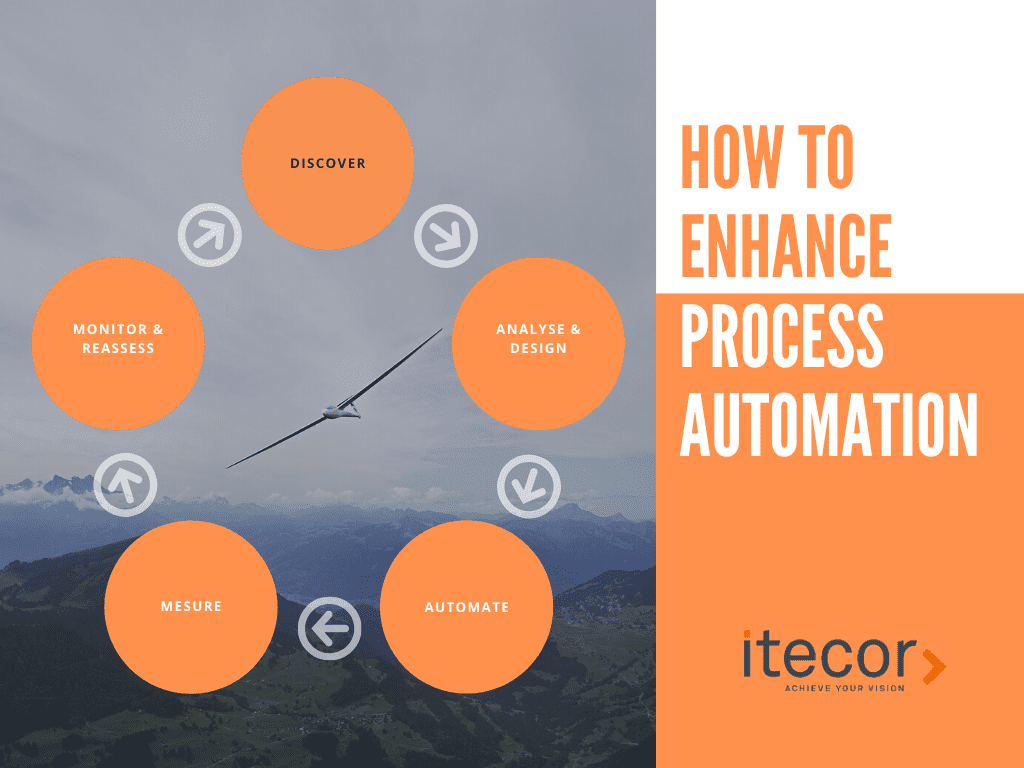 From the discovery of the potential to the reassessment of what has been created, Hyperautomation is a virtual circle that involves the whole organization and can even create a sense of unity.
4 Benefits of hyperautomation
Processing structured and unstructured data
Automating structured data is quite straight forward, but more than 80% of an organization's data is unstructured. Unstructured data calls for special AI technology in order to be processed and converted into structured data. The combination of tools linked to Hyperautomation is of great advantage in this regard.
Advanced analytics
By applying deep learning algorithms to big data, what was traditionally been a unique privilege of human brain, Hyperautomation can create automation meeting the level of requirement needed.
Artificial intelligence capabilities
The vast interest of Hyperautomation is that no single tool can replace humans. It needs to involve a combination of tools to reflect correctly the full task to be automated, tools such as RPA with AI capabilities.
Learning and automating business process
Automatic analysis of human actions and identification of repetitive patterns are key to process discovery. Artificial Intelligence, among other tools, is part of this process which requires the use of complex pattern recognition and algorithms.
Digital workers: one example of hyperautomation
Digital workers are fully formed worker personas that automate entire function. It can increase automation acceptance, speeding time-to-market and time-to-productivity. Digital workers can be attended or unattended and, through cognitive automation and analytics, it can further use the organization's data and create even better automation.
Hyperautomation is key to scaling sophisticated automation across the enterprise with speed and efficiency.
Ready, Set, Hyperautomate…
Do not hesitate to contact us. Simply send us your request at rpa@itecor.com
What is your experience about Hyperautomation?
References:
https://www.uipath.com/rpa/hyperautomation
https://www.gartner.com/smarterwithgartner/gartner-top-10-strategic-technology-trends-for-2020/
https://www.uipath.com/blog/are-you-ready-for-hyperautomation
https://www.automationanywhere.com/blog/product-insights/artificial-intelligence-as-a-driver-of-hyperautomation
https://www.automationanywhere.com/products/enterprise/a2019