At Itecor, we aim to spark reflection and support our staff in becoming more closely aligned with who they really are. Not only does this make them better consultants — it makes our clients more inspired to work with us, too. And it all starts with a vision: a roadmap for the journey ahead…
why mapping out the future matters
If companies set about defining their vision, then why not people? Deciding where we want to go and how we want to get there means paving the way for clear, logical and energising decisions that go on to shape not only our future but our everyday lives, too. What we might term 'direction' is, in fact, a sense of meaning. Everything we do guides us in sketching out and building towards our future, depending on how ambitious we want to be. There's no need to aim high. All that matters is aiming right.
Setting out a vision for ourselves is an opportunity to reflect on what we really want from life. It might sound simple, but do we actually take the time to dream? What is your vision? What do you hope to get out of life and your career? What truly matters to you? What are your ambitions, your values, and your authentic needs? Does your life as it is now aligned with where you hope to be?
These questions are especially important when it comes to work: does your job allow you to put your vision of yourself into practice? Is your workplace in step with who you are? How do you reply when it's back to work after the weekend and you're asked how you're feeling? If your answer is "like it's Monday", then it's time to take action.
When Mondays feel like the highlight of your week, it's because the life you've shaped mirrors your vision for yourself. Because you're operating with a sense of clarity and peace of mind that gives you the wings to move forward.
the future in the present tense
Time-travelling through the chapters of your life can help with self-reflection. Try to stay firmly rooted in the present while visualising the person you'd like to become. Having a vision is often better than living day to day because it gives you a sense of purpose in where you're heading. Where do you want to be in 10, 20, 30 or 50 years' time? Who do you want to be personally? What about professionally? Companies use SWOTs all the time, but what if we applied this tool to ourselves? Drawing on the same concept, we can pinpoint our purpose in life and identify our strengths for extra insight into who we are and what we want to be.
Now imagine yourself in your twilight years: when it comes time to look back at your life, who do you hope you will have been? What will your legacy be? How will you leave the world behind you?
How do you plan on progressing down the path that leads to your vision? Directionless, wandering aimlessly with the risk of coming full circle, or washing up on some unknown shore?
learning to (self-) visualise
Visualisation is a technique that invites you to focus on a mental picture of what you want to be. Set aside any preconceptions and visualise yourself as you really are, in the finest detail. Aim to tap into all the positive emotions that arise as part of this picture.
Follow these basic guidelines for mastering visualisation:
asking the right questions
You can break your life down into a certain number of self-determined categories, such as: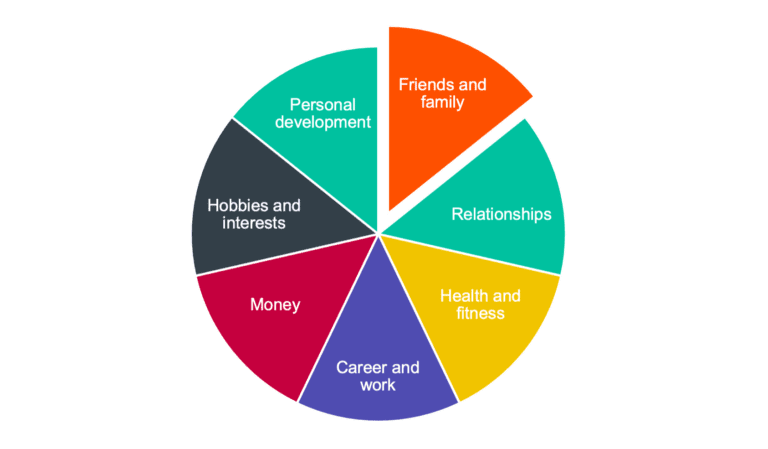 Take the time to reflect, and make detailed notes on what comes to mind when you think about each of these areas of your life. The idea here is to carve out a clear, personal and authentic expression of your vision. A vision you feel connected to.
To make it easier to visualise, here are the types of questions you might ask yourself: How do I see myself in the future? What do I want to become?
4 good reasons to hone your vision of yourself
Do you have a clear vision for yourself now? It's up to you to bring it to life. By truly living it. By putting it to work in the smallest life decisions you make. By making sure you stay true to it, no matter what. By checking back in with it on a regular basis. By staying on the right track. Safe travels!